Volunteering is in line with the philosophy of Fotoessa. It is a key pillar in our effort to encourage intercultural understanding and to promote the participation of young people in political and social events. We are working for the development of Civil Society and our volunteers are the vital force in all our actions. Fotoessa fully believes in the dynamics of mutual support for volunteers and collaborators that is a lever of improvement both at a personal and transnational level.
The team of Fotoessa is grateful for the constant and versatile support of our volunteers in every activity and program. Just to cite a few: Theodora Mouzakiari, a multitalented artist and retired kindergarten teacher, contributed in our Erasmus+ AGORA program in Greece by preparing homemade vegan pies and by making special underclothing hanging cotton cases for our participants' passports and money for safety and comfort reasons!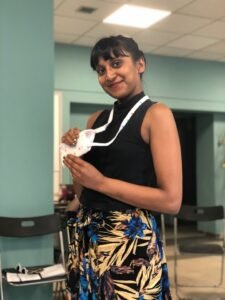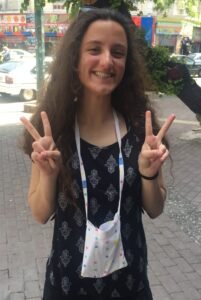 Ioulitta Soureli is our social media project assistant, photographer and hospitable guide to our participants. She has already supported us during many programs, such as our IPOW Training and the Erasmus+ AGORA program.