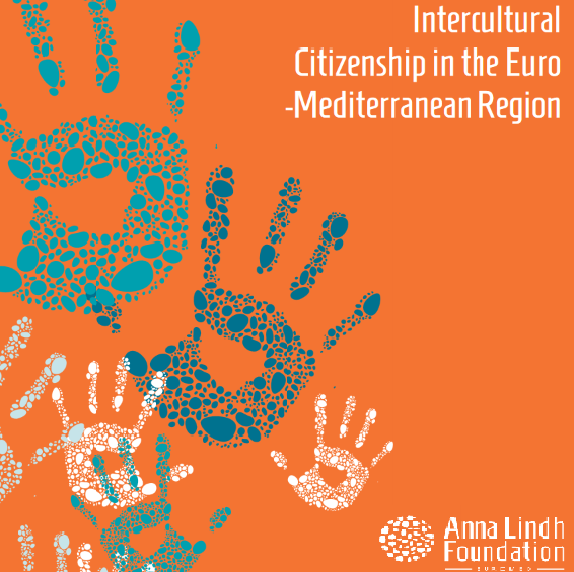 At times characterised by social distancing, the Anna Lindh Foundation organised the first Intercultural Citizenship Education Virtual Exchange, on the 15th of April from 11-12:30 CET. 
The Virtual Exchange brought together a group of educators in the formal and non formal education sector who participated to the Regional Training for Trainers on Intercultural Citizenship Education organised by the ALF in November 2019 in Nicosia, Cyprus. Greece was represented by Fotoessa member and ALF trainer, Aspasia Protogerou.
The Virtual Exchange is conceived to offer educators from different Euro-Mediterranean countries  a space to encourage discussion and reflection on how the current pandemic has affected the work of educators and to share ideas on how the pandemic's consequences on intercultural exchanges/dialogue can be minimized.
This meeting will build on the experience gathered by the ALF in developing and implementing technology-based virtual exchange activities for youth. This pilot will indicate the possibility of organising similar virtual meetings in the near future.
Attendees:
 ALF trainers: Laura Dewitte (Portugal), Noureddine Erradi (Belgium), Zeina Dbouk (Lebanon)
Educators: Quentin De Behault (Belgium); Ivona Čelebičić (Bosnia); Maja Vejzovic-Voloder (Bosnia); Nageh Hosni Ali Khalifa (Egypt); Nathalie Schoenberger (Germany); Aspasia Protogerou (Greece); Indraja Vaitkunaite (Lituania); Lahcen Tighoula (Morocco); Ghifar Wachofi (Morocco); Iman Al Heresh (Palestine); Monica Salas Corrigan (Portugal); Maria Cristina Santinho (Portugal); Tuula Jääskeläinen (Finland); Jacopo Cimmino (Turkey);
Chair of the meeting: Eleonora Insalaco – Head of Operations and Intercultural Research  Moderator: Aissam Benaissa – Virtual Exchange Capacity Building Expert 
Rapporteurs: Johannes Jauhianen, Haitham Samy, Racha Omeyri
About the Anna Lindh Foundation "Intercultural Learning and Cities" Program 
The "Intercultural Learning and Cities" Program is the fruit of a consultative and participatory process which started in 2010 with the ALF main partners, educators and experts in the field of education. Those stakeholders concurred on the need to conceive a regional education program to prepare people of the region, and youth in particular, to live and be active within multi-cultural societies.
Following a series of expert meetings and conventions, the ALF, in consultation with over 300 educators, published the Anna Lindh Education Handbook on Intercultural Citizenship Education in the Euro-Mediterranean Region as the first tool to support regional capacity-buildings, education activities on the ground and orientate education policies. 
For more information: https://www.annalindhfoundation.org/citizenship-handbook