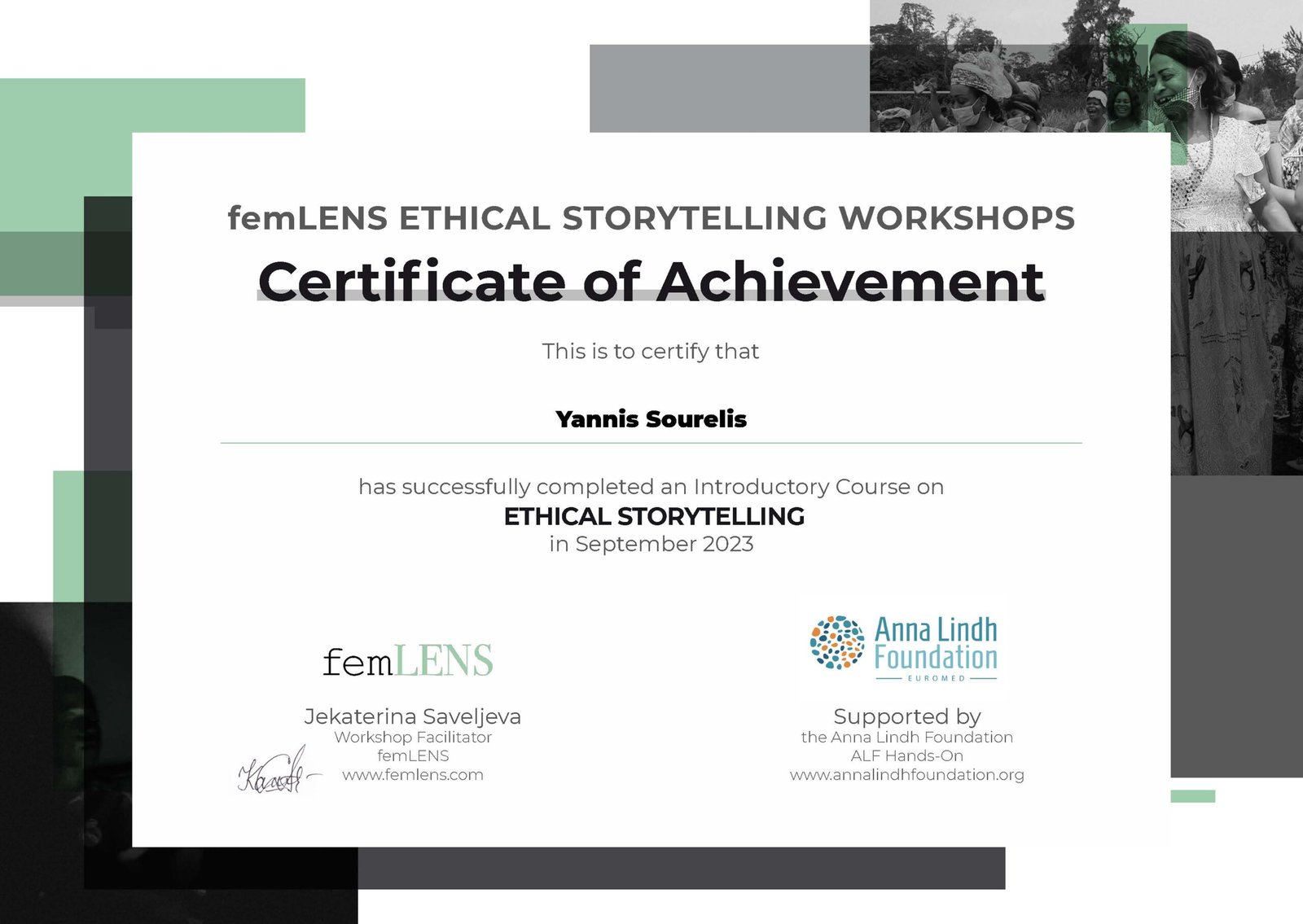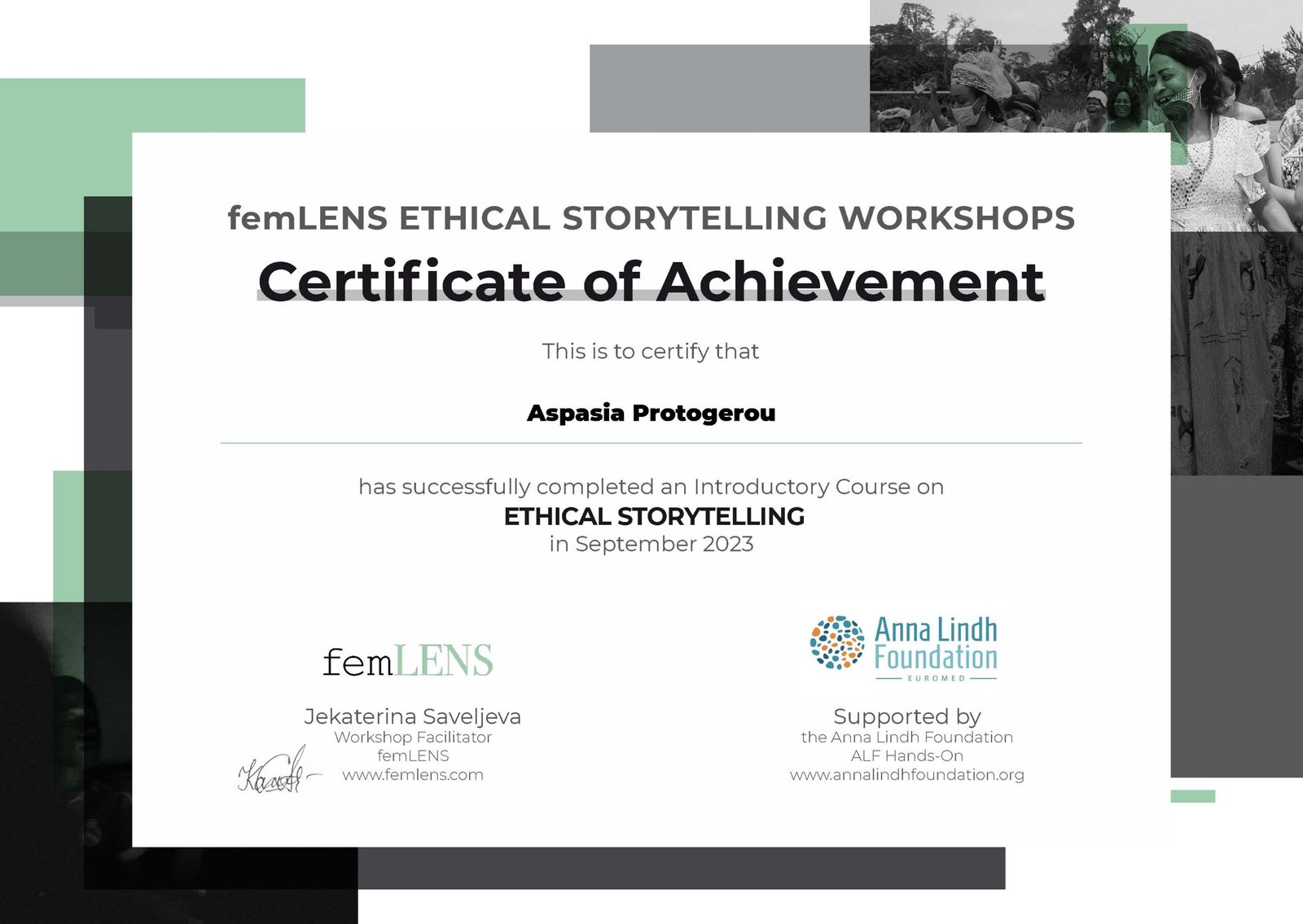 More than ever, the power of image, as a means of influencing either positive or negative, is evident. Visual communication and storytelling is a great tool to bring focus to vital issues and to stimulate positive social change, but also bearing great responsibility, especially in the hands of civil society organizations like Fotoessa.
Yannis (John) Sourelis and Aspasia Protogerou participated in the "Frame the Change": Ethical Storytelling & Photography Training by femLENS, funded by the Anna Lindh Foundation's Hands-On capacity enhancement initiative. 12 participants from different countries and NGOs spent 18 hours, over five weeks, mastering visual storytelling for non-profits and civil society organisations and gained the skills to create captivating photo stories while upholding ethical standards, and get hands-on experience to bring their vision to life.
This transformative training program covered the following topics:
photo ethics

history of documentary photography

phone as a camera

composition

photo techniques and editing

visual storytelling

story brainstorming and construction

the femLENS Story Planner tool

creating a visual story

creating captions

final participants' project
Beyond theoretical knowledge, the training followed a hands-on approach that empowered learners to put their newly acquired skills into practice. Participants had the opportunity to create their own photo stories, guided by experienced instructor, Jekaterina Saveljeva, the founder and workshop facilitator of femLENS. Personalized feedback and guidance was provided throughout the program, enabling participants to refine their techniques and enhance their visual storytelling abilities.
The two participants from Fotoessa concluded the final project of this inspiring workshop, a production of their own documentary photography storytelling: "Young Waitresses of the Athenian Riviera". Fotoessa would like to wholeheartedly thank our amazing trainer/ facilitator Jekaterina Saveljeva, FemLens and Anna Lindh Foundation.