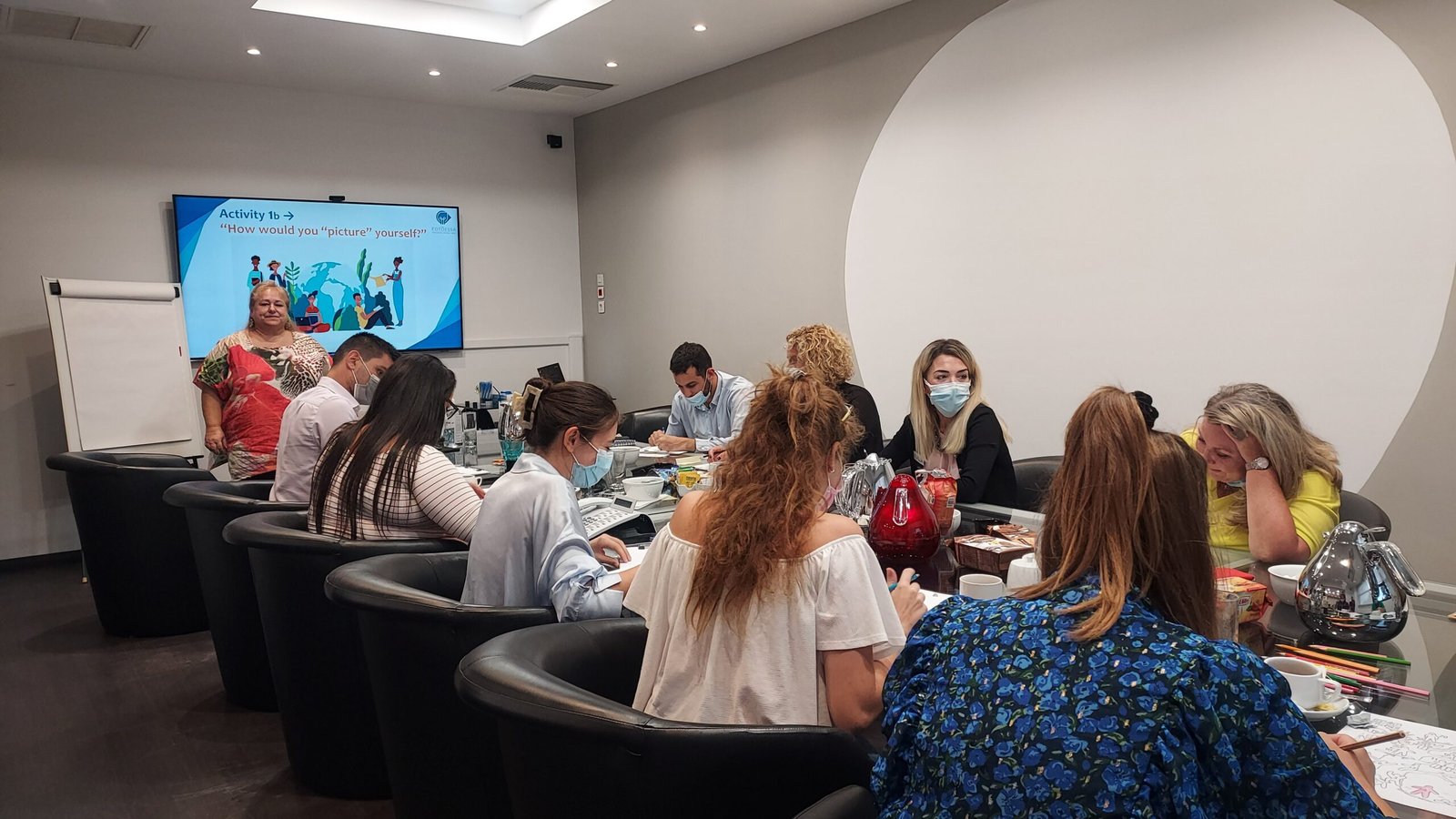 On 6, 8 and 9 September 2021, in the framework of the Anna Foundation Lindh (ALF) program "Pilot training in Intercultural Citizenship Education in the Euro-Mediterranean region", Aspasia Protogerou, member of a consortium of certified ALF Intercultural Civic Education (ICE) trainers, organized and conducted a 10-hour, non-formal, interactive training, at the private company IKON Porter Novelli, (the PR company of the BBDO Group, Greece), entitled "INTERCULTURAL CAPACITY & TEAM BUILDING". The training was attended by 12 employees of the company, from every management level, and included three 3-hour experiential workshops and a final online review meeting.
This action was carried out in the framework of the Intercultural Citizenship Education (ICE) of the Anna Lindh Foundation (ALF) with two main axes: capacity building and raising awareness. The topics of the workshops included human rights, the concept of identity, diversity, inclusion, tackling stereotypes and prejudices, enhancing active listening, critical thinking, empathy and collaboration, etc.
These workshops were called upon to respond to significant challenges faced by this target audience at that time, since the participants had just returned to work in the company's physical space, after prolonged isolation and teleworking due to the pandemic. Thus, there was an increased need to strengthen their morale and their relationships with each other, support and activate their potential and strengthen their team spirit. The participants and the management of the company were extremely satisfied with the results of the workshops. According to their anonymous evaluation, these results included better acquaintance of the partners with each other and improvement of the relationships of the team members, a better understanding of the differences and needs of each member and more effective intercommunication. In addition, the development of their intercultural skills was considered particularly useful for their better cooperation, both in-house, as well as with customers and external partners.
Despite the fact that the workshops were held in working day afternoons, immediately after a heavy and tiring schedule for everyone, all participants participated with great interest in the interactive activities and underlined the obvious benefit of the workshops. It is characteristic that everyone systematically and actively attended all three workshops, staying in the company until 21:00 in the evening, in order to participate in the activities. At the end of the program, almost everyone expressed the wish that such actions would take place more often, even at the expense of their free time.